Indoor Air Quality Control
The Hong Kong Special Administrative Region government has launched the Indoor Air Quality (IAQ) Certification Scheme since 200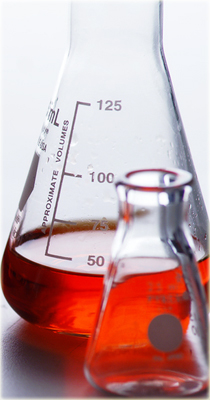 0 and established the related Information Centre under the Environmental Protection Department to encourage every property owner and management company to get their buildings certificated on indoor air quality in pursuit of health benefits and quality life.
About the Scheme
Targeting at office buildings and public places, the scheme is designed for public health benefits and applied to any indoor places equipped with ventilation and air-conditioning systems except window and split types.

It is voluntary and self-regulatory and has 2 levels' IAQ objectives: Good class and Excellent class.

The certificate issued by Indoor Air Quality Certificate Issuing Body is valid for 12 months. The certificate is valid for 12 months. Its renewal requires a full set of parameters on IAQ every 5 years, or only carbon dioxide and respirable suspended particulates every 4 years in between.

It is free of charge except necessary expenses such as hiring qualified IAQ examiners and repairing etc.
Application Procedure
Owner/management of premises/building to engage a "IAQ Certificate Issuing Body" (hereafter referred to as "CIB");


Approved IAQ Signatory of the CIB to carry out a walk-through inspection to check if the premises/building has any IAQ problem;


Owner/management of the premises/building to rectify the IAQ problems, if any, with the assistance of the CIB;


Conduct IAQ measurements;


Approved IAQ Signatory of the CIB to certify the premises/building in compliance with IAQ Objectives and issue a certificate;


Owner/management of the premises/building to send to the Indoor Air Quality Information Centre the certificate for registration and a copy of the certification report for record;


Indoor Air Quality Information Centre to return the certificate to owner/management of the premises/building with a registration number for display in a prominent location for the public information.
Benefits from the Scheme

The annual cost of sick leaves in the UK has soared to £100 billion. Sick leaves and minor illnesses are economically damaging to society. Thus making a decent working conditions especially indoor air quality improvement would not only reduce cross infections among employees and the medical costs but also increase business productivity and enhance partnerships between employers and employees. The efforts that property owners have paid for improvement of indoor air quality will be publicly recognized through the scheme. Good indoor air quality makes its users comfortable and suits the appetite of quality tenants. In the mean time, property owners will benefit from their social accountability by the upgraded brandings and the competitive market price.
The International Approval of SA8000

SA8000 is a global social accountability standard for decent working conditions based on the UN Universal Declaration of Human Rights, Convention on the Rights of the Child and various International Labour Organization conventions.

Improving indoor air quality is a very important part of decent working conditions. What employees benefit form it will benefit the companies too.

SA8000 certification will make the company more competitive in the global market.