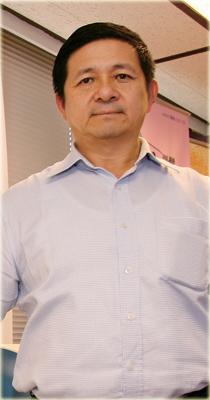 Bio-Therapeutic Computers, Ltd. has twenty two history is founded by Dr Tat Chee Tam. The company has now established itself as a leader in distributing advanced beauty equippment and products to Asia. Their clients includes many well-known beauty and fitness centers. Dr Tat Chee Tam is a pioneer of the beauty industry in Hong Kong. He was the first person to create natural therapy to operate in coordination with beauty apparatus.  
 
Air pollution in Hong Kong has gone from bad to worse, which not just affected people's skin condition but also their repiratory health. As a result, they always go to beauty and fitness centers to pursue beauty and health. "However, these kinds of public area are always the hotbed of bacteria," Dr Tat Chee Tam beleives. "And people would release lots of carbon dioxide during their work out. This would increase the chances of bacteria spread and that would be a concern of hygience there."
 
Some of the beauty and fitness centers assume that indoor air quality can be improved by enhancing the ventilation or using aromatic and general air cleaner as auxiliary. However, large amounts of dust and bacteria often accumulate inside the buliding's central air conditioner. And contaminated air circulate continuously within the pipelines of air conditioner. Moreover, some of the aromatic products contain chemicals that are harmful for human body. But air cleaner in general can just filter the suspended particles in the air, which is not a reliable device for sterilization and germ-killing.
 
"But Bio-Therapeutic and our beauty center agencies are all using BioEm Air Sanitizing & Purifying Liquid and therapeutic equipments. Their natural plant extracts are non-harmful and free of pollution. The plant extracts attack and combat airborne bacteria and virus, and decompose harmful substances. Their germ-killing effect has passed tests undertaken by authoritative organizations and universities. BioEm products operate in coordination with natural therapy and the non-toxic germ-killing health concept, which should be recommended to beauty and fitness centers, and also to those concern thier own health." Dr Tam concluded.